NOTICE:

Harding's Clocks Will Be Closing This Year after 37 Years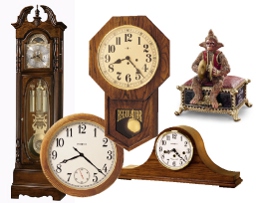 Mr. Harding will be semi-retiring this year and will close the retail store by August 15-29th 2014. Harding's has such a back log of repair that we will no longer accept repair after March 1, 2014. Our tentative plans are to auction off all remaining inventory, clock parts, house, buildings and 18 acres of land. Contact us if you are interested.
Harding's Clocks Repair
Harding's will no longer accept in-shop repair, but will continue to do in-home grandfather service by appointment only.
After Jan. 15th 2015
Mr. Harding will accept repair at his new location by appointment only.
THE ONLY PHONE NUMBER THAT WILL BE USED IS:
434-946-7386